Eton Pharmaceuticals Announces Commercial Availability of Betaine Anhydrous for Oral Solution, a Generic Version of Cystadane® (betaine anhydrous for oral solution)
-- Eton Cares patient support program offers $0 co-pay to eligible, commercially insured patients* --
-- Product is now available exclusively through Optime Care --
DEER PARK, Ill., May 10, 2023 (GLOBE NEWSWIRE) -- Eton Pharmaceuticals, Inc (Nasdaq: ETON), an innovative pharmaceutical company focused on developing and commercializing treatments for rare diseases, today announced the commercial availability of Betaine Anhydrous for Oral Solution 180 grams for the treatment of homocystinuria.
"We are excited to be offering a lower cost alternative1 to Cystadane while still providing full patient and provider support services. We believe the adoption of our product will result in significant financial savings to the U.S. healthcare system and to many patients," said Sean Brynjelsen, CEO of Eton Pharmaceuticals.
Betaine Anhydrous is available exclusively through Optime Care, a specialty pharmacy dedicated to helping patients with rare diseases manage their conditions. Optime Care will administer the Eton Cares Program in partnership with Eton Pharmaceuticals.  The program will provide prescription fulfillment, insurance benefits investigation, educational support, and qualified patients financial assistance along with other services designed to help eligible patients access treatment. Eton Cares will offer co-pay assistance to allow for $0 co-pays for qualifying patients.*
Clinicians seeking to prescribe Betaine Anhydrous can e-prescribe by selecting Optime Care as the pharmacy or fax in a patient referral form to 866-318-2990. Additional product details can be found on the product website, www.betaineus.com.
For questions regarding prescription fulfillment, please contact Optime Care at 1-888-673-0039.
1 https://www.analysource.com/products/active/ accessed March 2023
*Restrictions, limitations, and/or eligibility requirements may apply
Cystadane is a registered trademark of Recordati Orphan Drugs SAS
IMPORTANT SAFETY INFORMATION
Warnings and Precautions
Hypermethioninemia in Patients with CBS Deficiency: Betaine Anhydrous may worsen high methionine blood levels and accumulation of excess fluid in the brain has been reported. If you have been told you have CBS deficiency, your doctor will be monitoring your methionine blood levels to see if changes in your diet and dosage are necessary.
Adverse Reactions
Most common side effects were nausea and gastrointestinal distress, based on a survey of doctors. To report a suspected adverse event related to Betaine Anhydrous, contact Eton Pharmaceuticals, Inc. at 1-855-224-0233 or the U.S. Food and Drug Administration (FDA) at http://www.fda.gov/MedWatch or call 1-800-FDA-1088.
INDICATIONS AND USAGE
Betaine anhydrous for oral solution is indicated in children and adults for the treatment of homocystinuria to decrease high homocysteine blood levels. Homocystinuria is a rare genetic disorder in which there is an abnormal accumulation of the amino acid homocysteine in the blood and urine. The following are considered to be homocystinuria disorders:
Cystathionine beta-synthase (CBS) deficiency
5,10-methylenetetrahydrofolate reductase (MTHFR) deficiency
Cobalamin cofactor metabolism (cbl) defect

Please see full Prescribing Information for more information.
About Eton Pharmaceuticals
Eton Pharmaceuticals, Inc. is an innovative pharmaceutical company focused on developing and commercializing treatments for rare diseases. The Company currently has three FDA approved products in ALKINDI SPRINKLE®, Carglumic Acid tablets for oral suspension 200mg, and Betaine Anhydrous, and four late-stage pipeline candidates under development with dehydrated alcohol injection, ZENEO® hydrocortisone autoinjector, ET-400, and ET-600. In addition, the Company receives royalties on three FDA-approved products and is entitled to receive milestone payments on other products. For more information, please visit our website at www.etonpharma.com.
Investor Relations:
Lisa M. Wilson, In-Site Communications, Inc.
T: 212-452-2793
E: lwilson@insitecony.com
1406-v1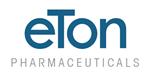 Source: Eton Pharmaceuticals